From blues rock and classic rock bands to space rock to pop rock musicians, if you, like many of us absolutely loved (and still do) the music of the 1960s bands, then what better way to celebrate your favourite group than by wearing t-shirts with inscriptions and images of great musicians like the Beatles, Led Zeppelin, Pink Floyd, Jimi Hendrix, and the Rolling Stones, to mention a few popular ones.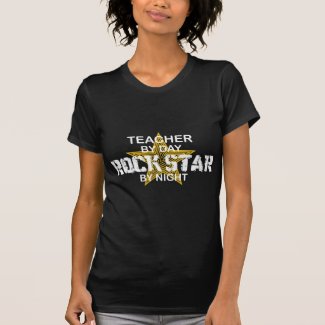 Rockstar tee for rock music enthusiasts
Teacher Rock Star by Night T-Shirt
by poorrichards
Wearing band t-shirts is a great way to keep your memories of the greatest band members and their 'evergreen' timeless music alive. Many of their music still remains popular to this day and some of the groups still perform musical tours today.
Five of the Best Rock Bands of All Time

Jimi Hendrix

Hendrix was a guitarist, songwriter, and singer all rolled in one and known to have brought the "fire and emotion" that we can all identify with, into rock music. For a very popular guitarist who lived for only twenty-eight years, his achievements in the rock and roll scene, spanning roughly about four years, was electrifying and captivating, just as his signature hairdo, the afro.

100% Cotton band t-shirt with a print of the legend Jimi Hendrix
Jimi T-Shirt
by Creamy_Hamilton
Today, Jimi Hendrix still remains a legend and his songs still inspire several tribute albums from many jazz artists, known and unknown.
The Beatles
One of the most popular bands in the history of music of the 20th century, the Beatles is a British rock band formed in the 1960s. The band's popularity was worldwide, the rave soon emerged to a situation referred to as "Beatlemania".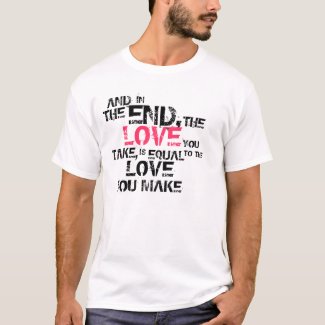 The lyrics of the famous Beatles song printed on a t-shirt - 'Abbey Road -The End'
The End. T-Shirt
by Bren926
As the bestselling band in all the history of music with over 600+ million records sold till date, the Beatles modernised pop and rock music as we know it today. Their "pop-culture revolution" still resonates in the 21st century with millions of young and old die-hard fans still in love with their music.
Rolling Stones
The Rolling Stones first came into limelight in the early 60s hitting the rock music scene with a bang. Their music hit the top of the charts almost from the onset. Though they have gone through changes and loss of their instrumentalist in the past fifty years, they still feature in concerts in many places around the world.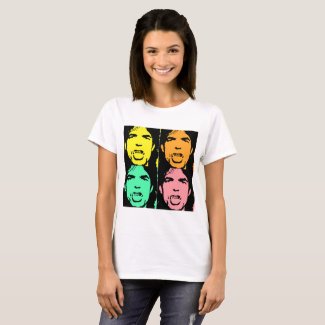 Mick Jagger band t-shirt - Jagger was the

lead singer and one of the founder members of the Rolling Stones
Jagger 4 T-Shirt
by Kumbitz
Mick Jagger (the group's lead singer and one of its founding members), is acknowledged as the greatest band leader ever. He can be said to have single-handedly defined what it means to be the singer with a rock band, a blues band or any other kind of band during his over five-decade career.
Pink Floyd
This group, formed in 1965 by four young students, is popularly known as one of the most musically prominent groups in the history of rock music. Pink Floyd is a psychedelic group that played progressive rock with philosophical lyrics and avant-garde compositions and are undeniably one of rock music's scene most successful and dominant act.
Band t-shirt with an image of the rock group, Pink Floyd
pink floyd T-Shirt
by leahslounge
Their best-selling albums
The Dark Side of the Moon
(recorded between 1972 and 1973) and
The Wall
(1979) has become two of their best-sellers, even till this day. The band currently consists of Nick Mason and David Gilmour, two of its founding members.
Led Zeppelin
An English rock band formed in the late sixties, Led Zeppelin is widely considered one of the most successful, innovative, and influential rock groups in the history of music and the best second best-selling band in the United States. A number of sources estimate the group's record sales at 200 to 300 million units worldwide.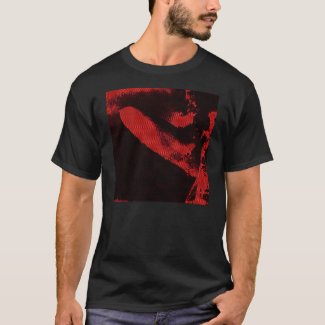 Zeppelin Tee
Light Emitting Diode Zeppelin T-Shirt
by TerryBain
They produced heavy guitar sounds deep-rooted in blues and psychedelic reverberations, evident on their early albums, thus earning recognition as one of the forerunners of heavy metals music through their unique style drawn from a variety of inspirations, including from folk music. Led Zeppelin band group split following one of its members (John Bonham) death in 1980.
Further Reading: